Exporting a variable font from DrawBot
Hello all,
I am working on a variable font that wasn't supposed to be variable but hey, why not? We drew a font and this is then imported in DrawBot to be "messed up". @justvanrossum helped me set it up already and I have a few examples.
Original: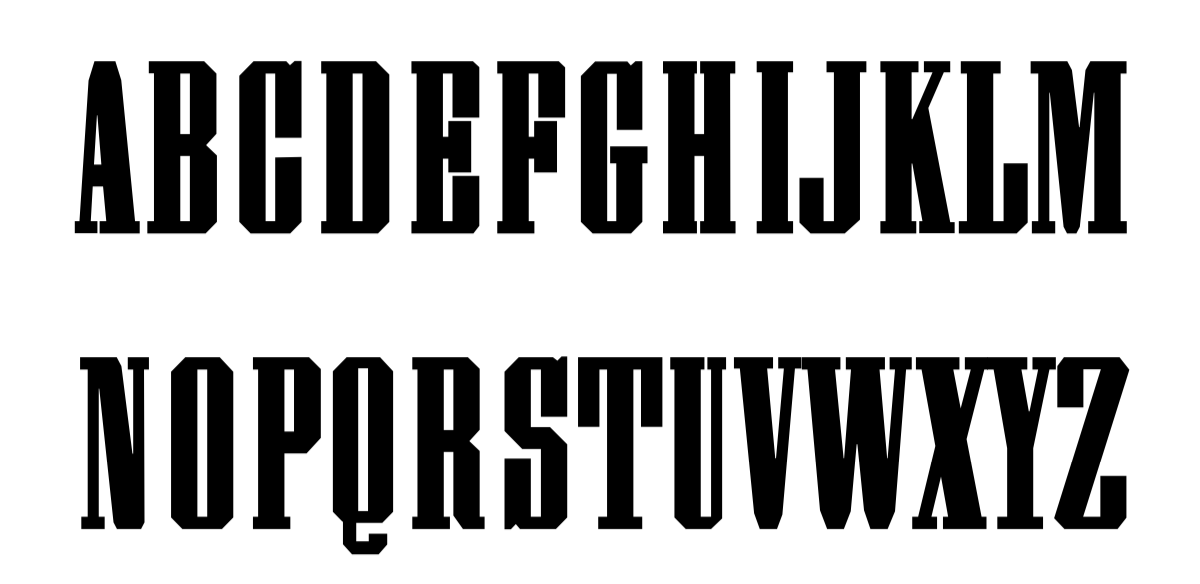 Slightly modified: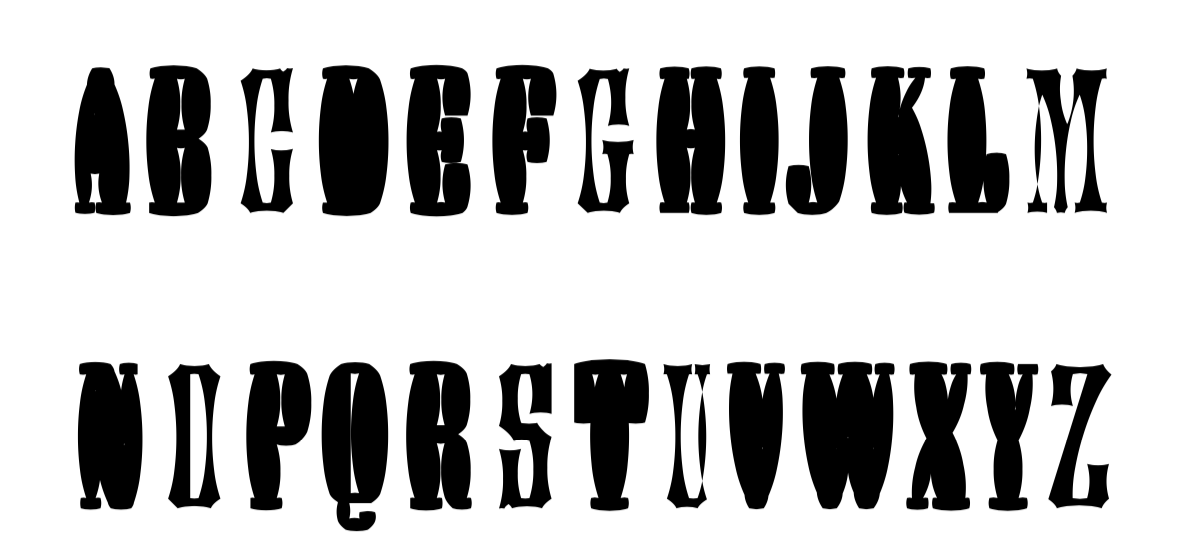 Heavily modified:

Modification is randomly applied to each character: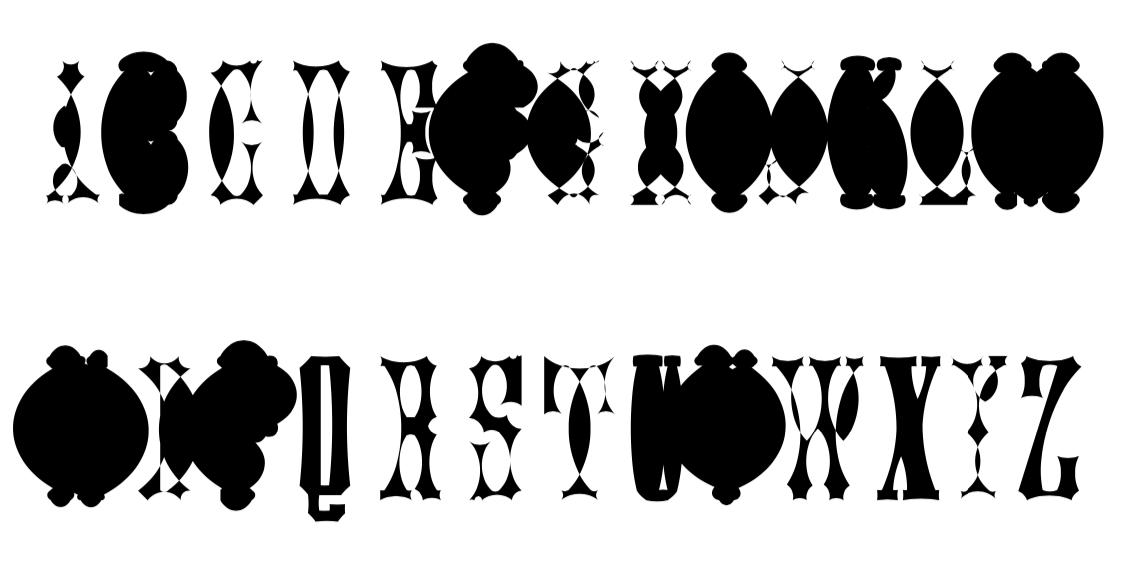 Now the "variation" only happens in this intensity of messing it up. I am interested how I can let the user create this intensity in InDesign or other software, instead of it being hard-coded.
Here is my code:
from fontParts.world import RFont
from fontTools.agl import UV2AGL
import math
import random
from defcon import Font
# create a font object
myFont = RFont(showInterface=False)
# some default example values
myFont.info.descender=-250
myFont.info.xHeight=500
myFont.info.ascender=750
myFont.info.capHeight=750
myFont.info.unitsPerEm=1000
myFont.info.unitsPerEm=1000
myFont.info.familyName="Bogota"

Variable([
    dict(name="offsetValue", ui="Slider",
            args=dict(
                value=0.0,
                minValue=-2.0,
                maxValue=2.0)),
    dict(name="Save_As_UFO", ui="CheckBox"),
    dict(name="Reset_Offset", ui="CheckBox"),
    ], globals())

if Reset_Offset == True:
    offsetValue = 0.0
    
fontName = "PanamaDisplay-Regular.otf"
charSet = ["A","B","C","D","E","F","G","H","I","J","K","L","M","N","O","P","Q","R","S","T","U","V","W","X","Y","Z","0","1","2","3","4","5","6","7","8","9",".",",","!","?","[","]","-","—",'"','"',''',''','"',"'"]

def calculateDistance(pt1, pt2):  
    x1, y1 = pt1
    x2, y2 = pt2
    dist = math.sqrt((x2 - x1)**2 + (y2 - y1)**2)  
    return dist  

def calculateHandles(pt1, pt2):
    x1, y1 = pt1
    x2, y2 = pt2
    dx = x2 - x1
    dy = y2 - y1
    offset = offsetValue
    # vector (y, -x) is perpendicular to vector (x, y):
    handleOffsetX = offset * dy
    handleOffsetY = -offset * dx
    
    h1Pos = 0.25
    h2Pos = 0.75

    h1x = x1 + h1Pos * dx + handleOffsetX
    h1y = y1 + h1Pos * dy + handleOffsetY

    h2x = x1 + h2Pos * dx + handleOffsetX
    h2y = y1 + h2Pos * dy + handleOffsetY

    return (h1x, h1y), (h2x, h2y)
    
def extractContours(bez):
    contours = []
    for cont in bez.contours:
        poly = []
        for seg in cont:
            for pt in seg:
                poly.append(pt)
        contours.append(poly)
    return contours
    
def saveAsUFO(path, char):
    # get unicode for character
    uni = ord(char)
    # get glyph name for unicode
    glyphName = UV2AGL.get(uni)
    # create a glyph object
    myGlyph = myFont.newGlyph(glyphName)
    # set unicode
    myGlyph.unicode = uni
    # get the pen
    pen = myGlyph.getPen()
    font(fontName)
    fontSize(1000)
    w, h = textSize(char)
    myGlyph.width = w
    # draw path into glyph with pen
    path.drawToPen(pen)
    
def drawContours(contours, char):
    bez = BezierPath()
    for contour in contours:
        prevPoint = contour[0]
        bez.moveTo(prevPoint)
        for pt in contour[1:]:
            h1, h2 = calculateHandles(prevPoint, pt)
            bez.curveTo(h1, h2, pt)
            # bez.lineTo(pt)
            prevPoint = pt
        bez.closePath()
    drawPath(bez)
    
    saveAsUFO(bez, char)

    # Convert the letter into Bezier Path
for i in range(len(charSet)):
    newPage(1000, 1000)
    # offsetValue = random.uniform(-0.5, 0.5)
    bez = BezierPath()
    bez.text(charSet[i], font=fontName, fontSize=840)
    xMin, yMin, xMax, yMax = bez.bounds()
    cx = (xMin + xMax) / 6
    cy = 0
    bez.translate(cx, cy)

    # drawPath(bez)

    contours = extractContours(bez)
    # print(contours)
    drawContours(contours, charSet[i])
    
if Save_As_UFO:
    # save the ufo
    myFont.save("Bogota.ufo")



posted in Code snippets